The Cyber Immune Kaspersky IoT Secure Gateway 100 and 1000 were presented at one of the world's major annual events in the field of enterprise technologies of the future. For KISG 1000, which
went on sale
this summer, it was the largest presentation yet for the international market. We presented the devices at the booth of Kaspersky. They aroused great interest among GITEX Global visitors: we met with many potential partners and customers. And the guests, whom we told about the work and possibilities of the gateways, were happy to take with them all the information materials we prepared for the event :) The work of our team
was highly appreciated
by
Amir Kanaan
, the head of the Kaspersky office in the META region. He is very positive about the development of business in the region and in particular the prospects for Cyber Immune IoT gateways. Now, his team is looking forward to training from Aprotech to understand specific use cases for these devices and get to know them better. Aprotech project manager
Andrey Sazonov
also showed a robotic stand, which was created by our experts. The stand demonstrates how KISGs protect production facilities from cyber attacks.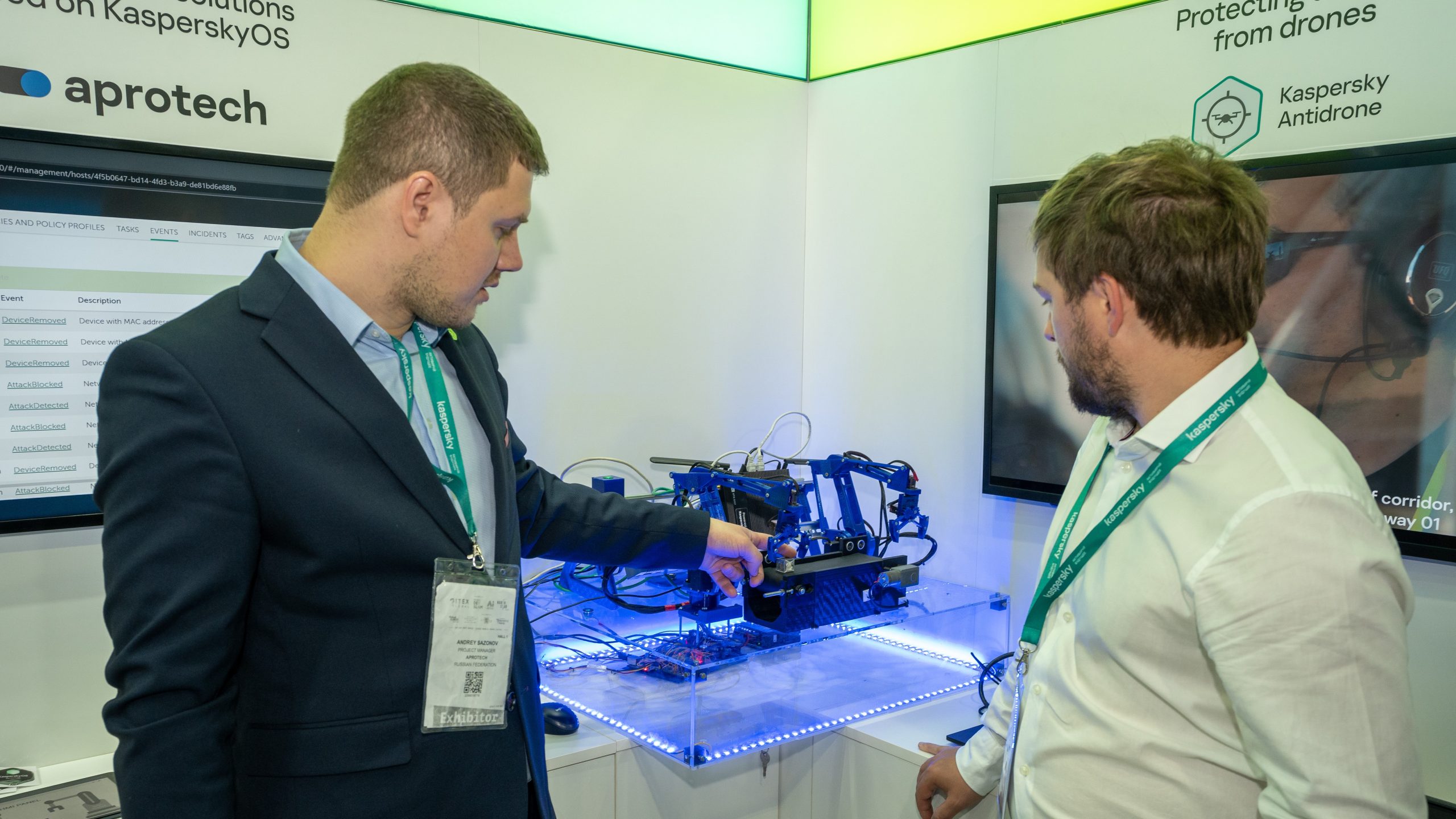 Eugene Kaspersky
, CEO of Kaspersky, became one of the key speakers of the event. On October 11th, he talked about how Cyber Immunity helps to securely build Web 3.0 technologies. The company also introduced another new solution based on KasperskyOS -
Kaspersky Secure Remote Workspace
for building Cyber Immune and functional thin client infrastructures. GITEX Global 2022 started on Monday, October 10th and lasted until October 14th.
Kaspersky IoT Secure Gateway 1000 is the company's latest Cyber Immune product for organisations embracing digital transformation, helping them to accelerate business value from new streams of industrial data
Amir Kanaan, Managing Director, Middle East, Turkey and Africa at Kaspersky